Point of Interest records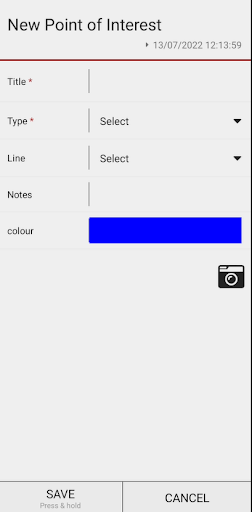 Date
Defaults to the current date and time. Tap it to change it.
Title
This could be anything from a historic site to a sign regarding poisons laid
Type 
Select  from the list of hazard, important vegetation, or signage
Line
If your POI is attached to a line you can select it here.
Notes
Add any notes about the check here.
Colour
Choose the colour you want the POI to display on your map using.