Unretiring a retired installation
There could be many reasons you would want to unretire an installation, a member may have accidentally retired it in the field, you may have retired it for a season, or you may have retired it then realised an installation was still needed in that site.
The instructions for unretiring an installation are the same but for this example, we have used traps
1. On your project page select manage traps
2. A pop-down option of retired or active will become available. Select retired and apply the filter, this will then show all the traps that have been retired.

3. Select the traps you are wanting to unretire, then choose operation - change trap details, press execute.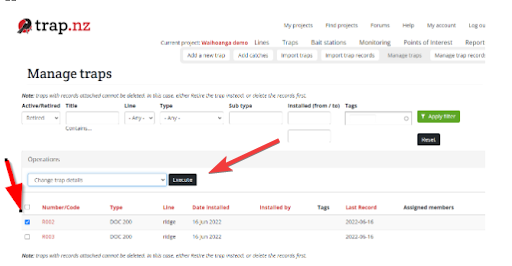 4. You now have a page with a lot of options, choose retire, a second retire box will show do not check it , Next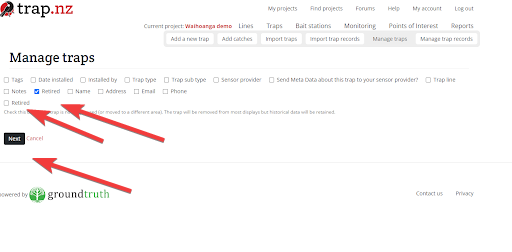 5. It will then prompt you to confirm the details